Start-up Photography Website for Taunton based Rod Warren.
We have been working with Rod A Warren for more than 10 years, originally working with him to promote his car sales business "Warren Park". Rod has always been into photography and his work has been featured by numerous papers and websites.
We started of by creating a brand image, Rod had a very good idea of the logo he wanted and if you haven't already 'clicked'… "RAW" is Rod Warrens initials, and even more impressive if you understood that 'RAW' is also the format used by most professional DSLR cameras. We love the idea Rod came up with!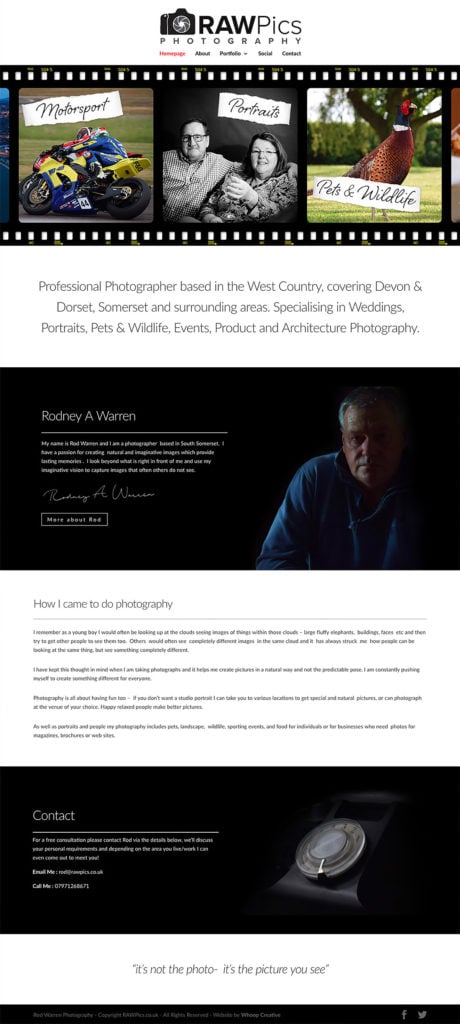 "I just love my new branding and website design, courtesy of the team at Whoop Creative"
Next was the mobile friendly website, using another important concept suggested by Rod which we loved, using an old school film strip as the main focus for the website. The website shows his photography in full quality and does true justice to the design work by our team.