Brand new website for Wellington based vehicle repair garage.
South Street Motors have been a client of the Whoop Creative Team for over 8 years and a new website has long been on the cards due to the shear growth of the business, as well as the ever changing web which in 8 years has transformed in ways we never first imagined, not to mention the skills our team have developed over the past decade to keep moving forward.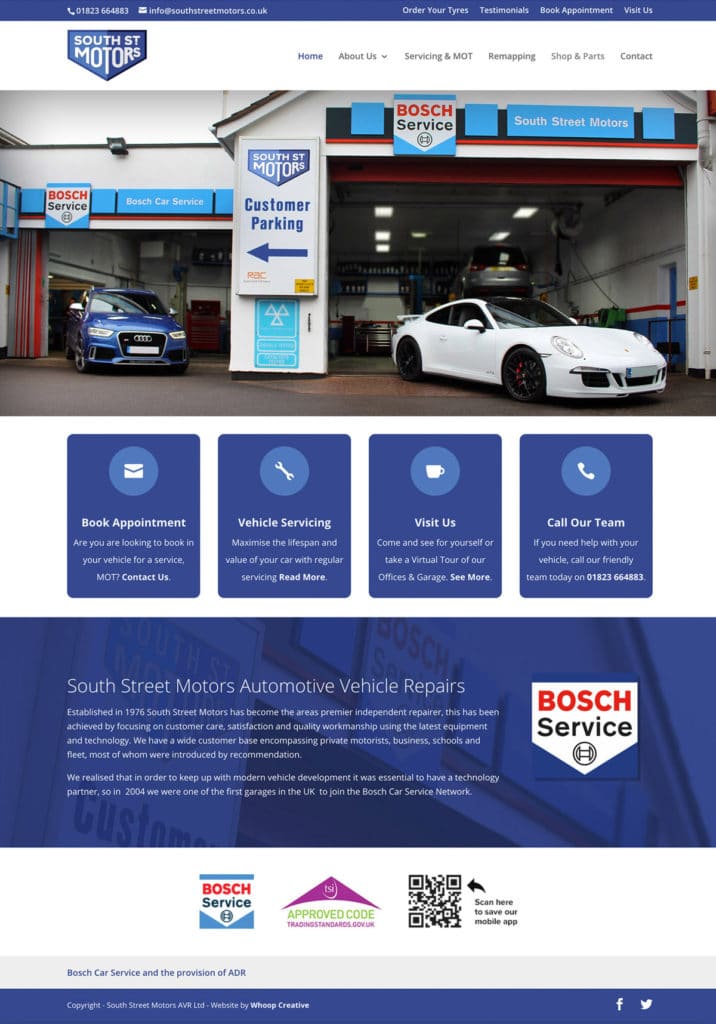 The site has continued to grow organically with the realisation of what could be achieved. The main aim of the site was to clearly present the services of South Street Motors to existing customers and more importantly to new customers. The site is fully responsive (mobile enabled) and optimised for high speed browsing to enable a better viewing experience of the content rich site.
Visit their website at www.southstreetmotors.co.uk