As some of you might have noticed over the last few days, Whoop Creative are sporting a brand new logo.
It's an exciting era for our company — our steady growth has brought new clients, new teammates, and large improvements to software and equipment to provide a far better service. It's a great time for Whoop Creative!
You'll see it's not just our logo that is changing. We've changed our website, our social media, our messaging, our team car, and our focus to better reflect the way we help our clients succeed. What we're saying should not sound unfamiliar to those who have worked with us. Our mission is only a refined version of what we have always known well about ourselves: we make brands people remember, websites people engage with and designs people love.
So what's changed?
Actually, not much. We would like to make clear we continue to be known as "Whoop Creative", the only difference however is the logo no longer reads 'creative'. We felt that over the past two or three years that the branding for Whoop Creative did not really reflect the business. We see ourselves as a young, vibrant and exciting company, therefore we felt our branding needed to reflect this.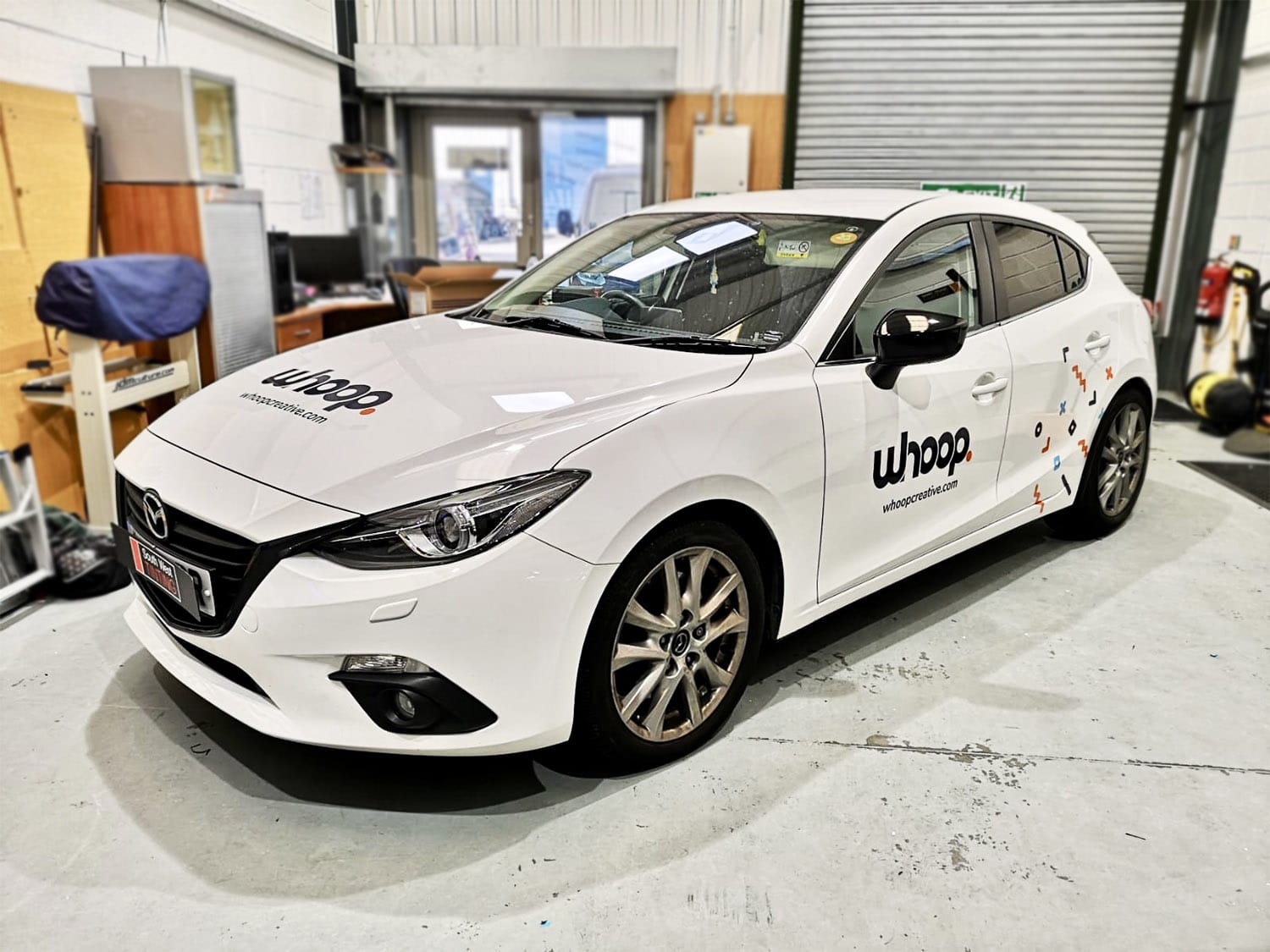 From your local hair salon to worldwide ecommerce — it's felt like we do a bit of almost everything. That said, we have seen a few trends surface, and began to recognise we are particularly fantastic in a few different areas of brand development. These days we are working with a range of businesses on their entire branding solution which is the aim we had when starting the business, positioning ourselves as local branding experts.
We're incredibly proud of the work that we do at Whoop Creative and thankful for the partnerships, and clients that have accompanied us in our growth. We owe this rebrand to all of you.
As always, if you have any questions, please don't hesitate to reach out! Until then, keep an eye on Whoop Creative as we continue our growth and continue our campaign to be the best design agency around.