Website & Video Production
Website Design and Promotional Video
Our team have been working with James for over a decade, so it's safe to say we understand his marketing and business goals.
Website Design & Development
South West Tinting were looking for a professional feel with simplistic functionality. Our aim was to create something that would make South West Tinting truly stand out against their competitors, creating an engaging site which delivers the information you need to understand their product and service offerings clearly and succinctly
To set them aside from the rest, here at Whoop Creative we knew we had to pair gorgeous design with easy-to-use website navigation.
Making use of our photography & videography package meant that visuals were crucial to South West Tinting's website. In both the design and development stages, we strived for the new experience to both seamless and visually appealing.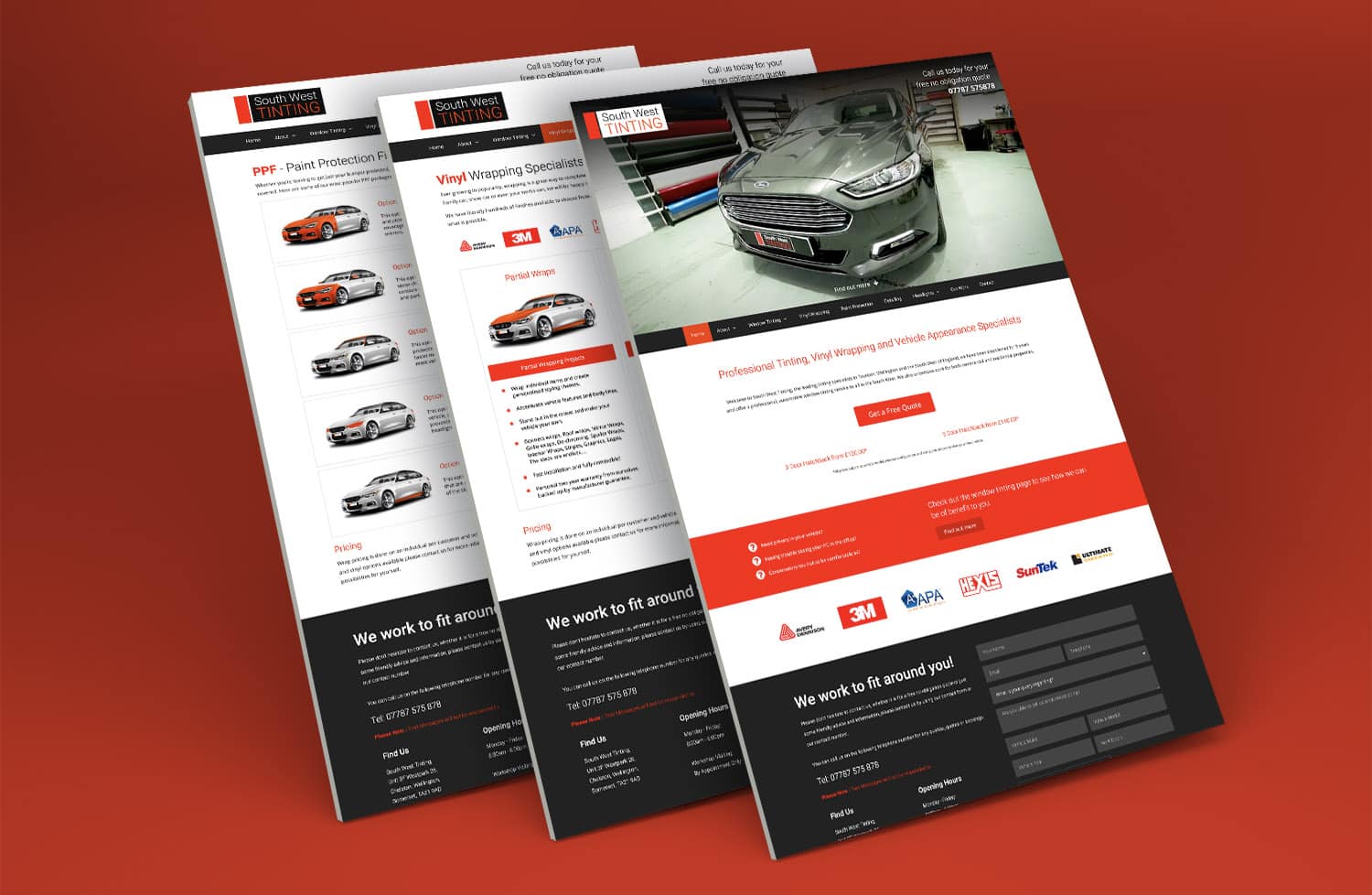 James' video was created with a number of our in-house production equipment, from large camera rigs to motorised sliders. Our team followed their pre planned storyboard and the guidance of the team at South West Tinting to create something truly special.
The video was created for a number of reasons, the main reason being a promotional marketing tool for social media. The aim was to show that the team at South West Tinting are fully qualified, prepared and efficient in all types of vehicle tinting and wrapping etc.
Fantastic service from concept to final product! Whoop Creative are meticulous and hard working with a great eye for design and will make your visions a stunning reality. With a minimal design brief and very few ideas from myself, the team at Whoop Creative still managed to produce a stunning website incorporating everything required very quickly!
Our site receives nothing but compliments and reflects on the hard work they put in. Customer care and support is brilliant, you wont go wrong with Whoop Creative!